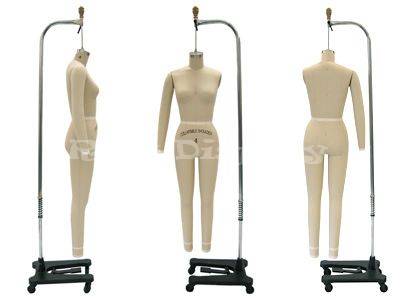 After much research and inner debate, I took the plunge and ordered her!
Thanks for your advice and feedback, it really did give me food for thought. I ended up "Making an Offer" on ebay for this full body form (plus an arm) from Roxy Display. Their seller name on ebay is "dressformmall", and they quickly answered my question, and fairly quickly replied to my offer. It was listed for $330 + $50 shipping, so I made an offer. Then another. Then another. Then got kicked off ebay (apparently there's a "3 strikes and you're OUT" rule with making offers), and re-registered and made my winning bid of $300. Still paying shipping, but I saved $30, so I'm very, very happy. I may still order the Fabulous Fit kit from amazon to make her perfectly me, but I want to get her home first. Between this and my
gravity feed iron
, I'm feeling pretty powerful in the sewing studio these days!
I'm so EXCITED!!! Next task is to think of a name for her...