My bathing beach beauty!
Pattern: McCall's 6317, view B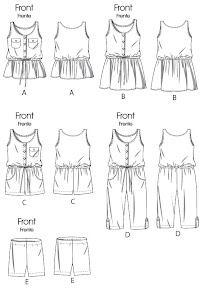 Fabric: 1 yard of knit "BEACH" terry, purchased from Ressy's co-op a few years ago. So wonderfully easy to match up the print, and it pressed great, too.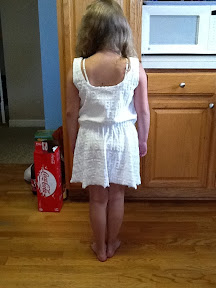 Modifications: Sizing was great (I traced the 7, knowing I'll likely be using this patten again and again). I placed the CF on a fold, eliminating the front button placket. (Buttonholes in a knit? On a swim cover-up? Nope.) I used skinny elastic in the casing, instead of creating a tie, and used a strip of scrap to tie a bow and tack it to the front. Lastly, the pattern says to do a 5/8" narrow hem around the neck and the bottom of the skirt, but I serged the edge and folded the 5/8" over once, stitching it down was easier, being a knit. I left the served edge exposed at the skirt hem (it's a swim cover-up. Did I mention that?)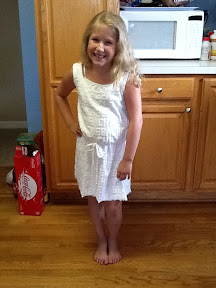 Overall: Winner!!! A nice and easy (rainy day) quickie project that will definitely serve it's purpose. She loves it, and I am always happy to sew something she likes.